Sooo, this weekend recap is a tad bit late. I will be posting the reasons why very soon!
I got caught up on a few shows this past weekend. Even though, I had 134 blog posts to read, I watched
Nashville
. I have been waiting since the last season finale to see what happens. Thank goodness, they both lived. Also...check out this eye candy. BONUS.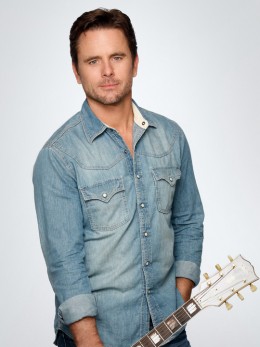 Charles Esten
Sorry ladies, couldn't find any of him shirtless..ha ;) I'm awful, I know but he is pretty good looking for an older guy. I have also been watching
Rookie Blue
. I'm rooting for Sam and Andy!!
I watched a 10 year all day Saturday. Is there really any better birth control than a bratty child with an attitude? ha! She was actually pretty good compared to normal but still....
I'd say I'm a pretty cool "watcher", if I do say so. We baked cookies, painted her nails, went out for lunch, and tie-dyed shirts.
While I may have burnt the cookies, got fabric paint all over my feet, and messed up her nails, I still think I did pretty good ;) Her parents aren't really the "involved" type so I love to get her involved in new activities and teach her new things whenever I watch her. :) I really don't know too many activities to do with 10 year olds.. Heck, I really don't even remember what I liked to do at 10.
I picked up two copies of Lauren Conrad's books from the library. I hadn't read them yet and thought they would be good. I started L.A. Candy and it is pretty good. For some reason, I thought it would be different, like about her life or something but it's not.
I called 12, TWELVE apartments in CA on Friday. Only 1 answered...oh hey fine.
I finally figured out the area, I want to live in. I had picked Long Beach because it was cheaper but since the first 2 apartments fell through, I decided to go back to my original plan. Who knows what will happen!!